Your Partner in
Retirement Plan Management
Consulting Services for Sponsors, Financial Advisors & CPAs
Retirement Plan Administration That Lets You Focus on Your Business
You and your team have grown your organization to a significant level of success, and now getting expert help with retirement plan administration and design are high on your radar. With over 30 years' experience, RPSI delivers not just the expertise but the approach to support your success: we never forget that behind every retirement, 401(k) or pension plan, you and the people on your team are counting on that plan—and us—to keep it running smoothly.
Relieving the Burden of Retirement Plan Administration
The ongoing shifts and changes in compliance details and audits required for any retirement plan make staying on stable ground a challenge for today's company plan sponsors. As a Third-Party Administrator (TPA), our comprehensive retirement plan services offer you the very real benefit of peace of mind, as well as freeing up time on your calendar. RPSI's team approach includes: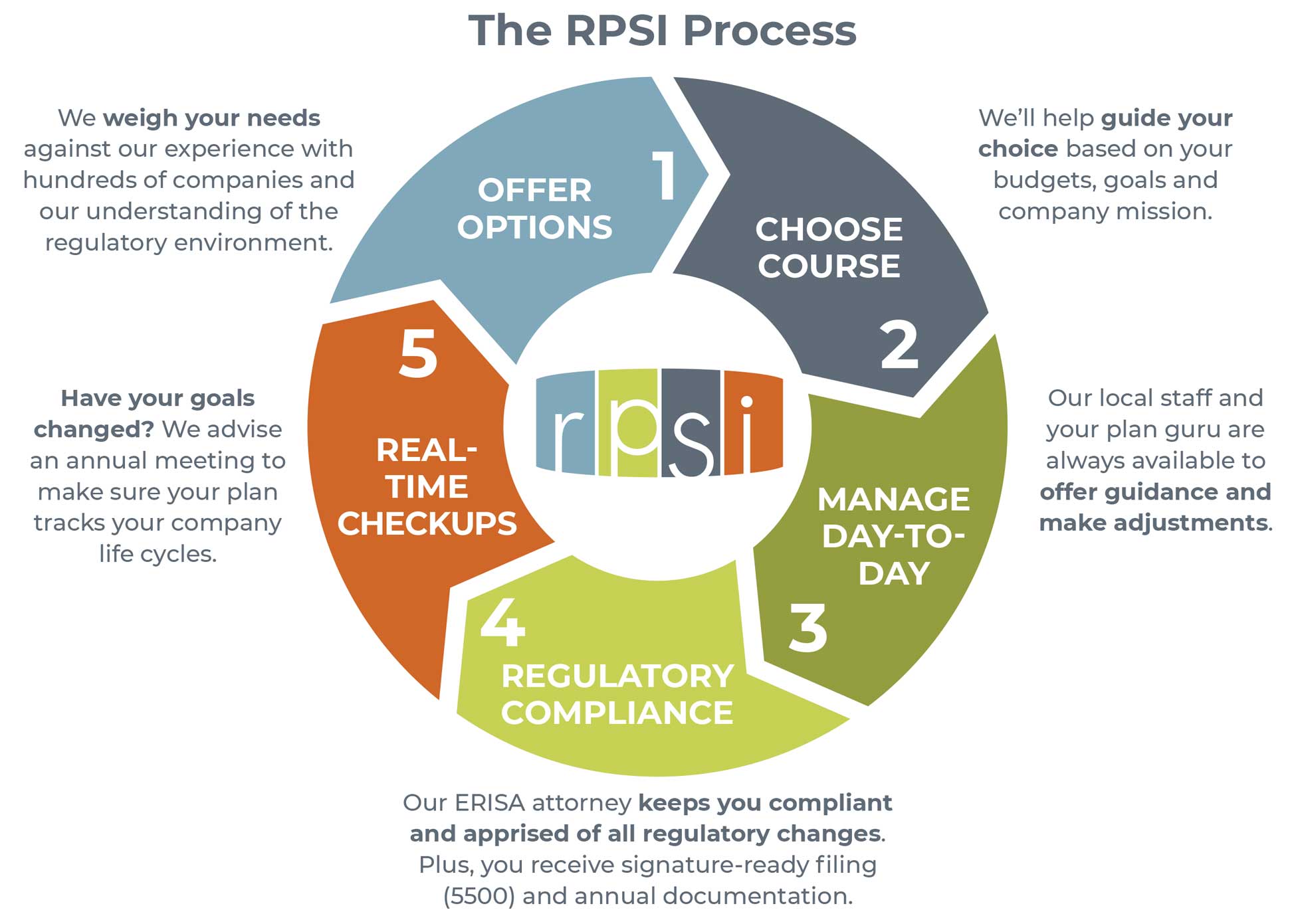 Partnering with Sponsors, CPAs, Advisors & Recordkeepers
Partnering is at the core of our time-tested processes, never an afterthought. We serve all those involved in financial planning for retirement, and organizations small to large—becoming their ally for client (and employee) success.
An Added Layer of Protection for Your Peace of Mind
RPSI becomes a fiduciary for your retirement plan. As a fiduciary, RPSI will accept total responsibility for the operation of your plan.
RPSI handles everything:
Act as the day-to-day contact for your participants
Sign & process all loans & distributions
Mail all required participant notices
Maintain all records
Sign and file IRS form 5500
Our 3(16) Services provide an extra layer of service and protection.